Sushma Joynest Mohali About Project
Find your Perfect Home at Mohali Today
Who does not want to live in luxury with all the amenities, today? Sushma Joynest provides a marvelous living space through their 2 and 3 BHK apartments. This project by Sushma Buildtech is built with love and care for their future owners who can enjoy the best taste of comfortable living. The architecture and beautiful designs of the apartment are bound to make every buyer fall in love with them, especially, when the living space is extremely affordable. Owning an aesthetically pleasing property in Mohali is very easy today with the great deal offered by the project.
To own your home in the finest project in Mohali, one must check out the Sushma Joynest Zirakpur Mohali that is constructed by Sushma Buildtech. The 2 BHK and 3 BHK living space are being offered by the ventures, with the finest details in every corner that makes you feel at home, at first sight. The mesmerizing location along with smooth transportation facility, built at the heart of the city is here to your search for the perfect home. There are spaces available in a different configuration for sale by Joynest for healthier living. The prominent malls, IT parks, and multiplexes are at a walking distance with several other amenities that are offered within the campus.
The huge property by Sushma Buildtech has focused on building excellent spaces for accommodation for us while keeping the Sushma Joynest price within affordability. The project aims at providing the beautiful experience of living close to nature with the best amenities like walking and jogging tracks, amphitheater, a huge landscape area and more. It also has a gymnasium and aerobic centre for all the fitness lovers while the kids can use the play area for their evening games. A shopping arcade and a clubhouse have also been built, offering enough recreation.
This property in Mohali is located in Zirakpur and is situated at the heart of the city where great connectivity is available along with a beautiful landscape and a great number of amenities, all within the campus. The property is also located on the Airport Ring Road which is also very close to Aerocity, Village Chhat Zirakpur. The city beautiful Chandigarh is also very close to the project, and homebuyers will have easy access to a number of malls, shopping complexes, cinemas, hospitals, etc. It is one of the most coveted projects in the area, due to its location as well as the amenities available. The developer is also offering easy payment schemes to home buyers and investors and has tied up with a number of financial institutions and banks for home loans and financing options.
·
The project aims at offering complete privacy and comfort in the respective living spaces and within the property premises.
·
Smart and aesthetically pleasing designs for increased owner satisfaction.
·
Enhanced connectivity with malls, multiplexes, and parks at a short distance.
·
Affordable prices for the finest project in Mohali.
Sushma Joynest Mohali Amenities
Sports Facility

Power Backup

Pool

Lift

Kids Play Area

Jogging Track

GYM

Clubhouse

Car Parking

Cafeteria

ATM
Sushma Joynest Mohali Gallery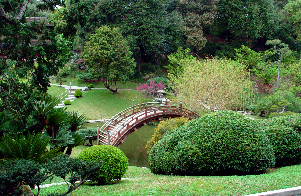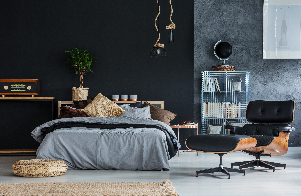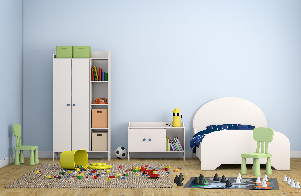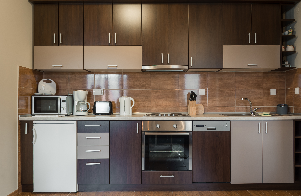 Sushma Joynest Mohali Floor Plan
2 BHK
Unit Plan 3
Cluster Plan
Sushma Joynest Mohali Location Map